KEEPING YOU ABSOLUTELY COMFORTABLE ALL DAY EVERY DAY!
Our team of comfort specialists are trained, experienced and skilled in the latest technology. They are experts in furnace repair, air conditioner repair, plumbing repair and all other HVAC and plumbing services.
Check out our Special Offers and Promotions!
Specialists In Plumbing, Heating, Cooling Geothermal
It is our commitment to bring our customers the very best plumbing, heating, cooling and geothermal products and services available. Whether it's a scheduled HVAC maintenance, plumbing service call, or installation of a furnace or Air Conditioner in your home or business, it is our goal that you experience complete satisfaction. At Absolute Comfort, your comfort is our priority.
We have had the privilege of serving residential and commercial customers all across Indiana for many years and have handled almost every type of plumbing and HVAC job imaginable.
At Absolute Comfort Plumbing, Heating, Cooling and Geothermal our goal is to provide the best possible service and products to our customers and to do what it takes to keep them absolutely comfortable all day every day!
Ductless mini splits. They are experts in the installation and service of the ductless mini split systems. We have had ours for three years now and they have been great.
Absolute Comfort is the best! They replaced our furnace and A/c unit, new ductwork, all done wonderfully! (They cleaned up well too! ) professional, fast, reasonable and QUALITY work. Highly reccomend!
Service technicians are very professional. Although it's not indicative of ACA they were late 2 days in a row.
Highly recommend. Chris is very knowledgeable and trustworthy, and his company does quality work. Everyone I talked to at Absolute was friendly and professional, and they did a wonderful job with my HVAC install.
They never disappoint me with their professionalism. They are the best!! Corey was fantastic!
Furnace died on the coldest day in February 2020. Absolute came to my house and gave me a quote which was reasonable for both the furnace and air conditioner. The in stall guys were fantastic and completed both the furnace and air conditioner in one day. Very careful and courteous and they worked hard to get the installation completed.
These guys rocked!!! Will definitely use again . Ben was great!
They do a great job! Chris is the best and always takes great care of us
We had a holiday plumbing emergency and Corey came out on a Saturday to fix us up. Everyone here is professional and friendly. I was very happy with the price and experience. I will be recommending them to everyone!
Follow our blog to keep up to date on promotions and updates that will help you stay Absolutely Comfortable every day of each season.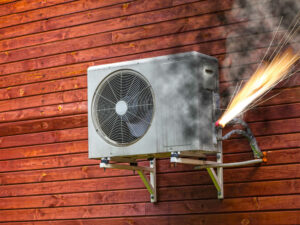 In this industry we often get the call from people who have reached out to other companies for a repair only to be faced with a high-pressure sales presentation
Read More »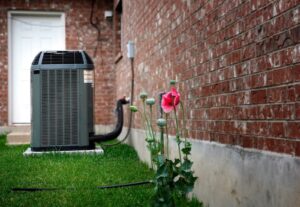 Summer is around the corner, and in central Indiana, the weather is still pretty cool. The heat of summer seems far away as we enjoy the mild sunshine and
Read More »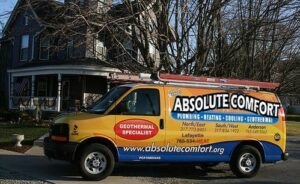 Welcome to Absolute Comfort Plumbing, Heating, Cooling and Geothermal. Our goal is to use this blog to keep you informed of specials and promotions we offer as well as
Read More »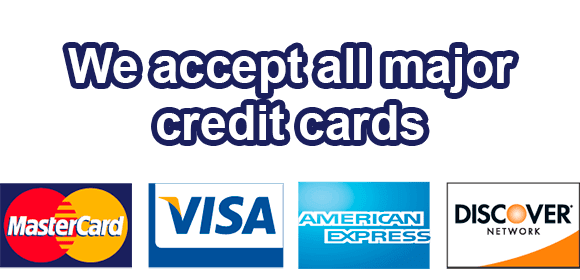 ADDITIONAL FINANCING OPTIONS AVAILABLE!